Last Night at the Alamo
(1984)
Feature Film; Alamo Films Ltd./Cinecom/October Films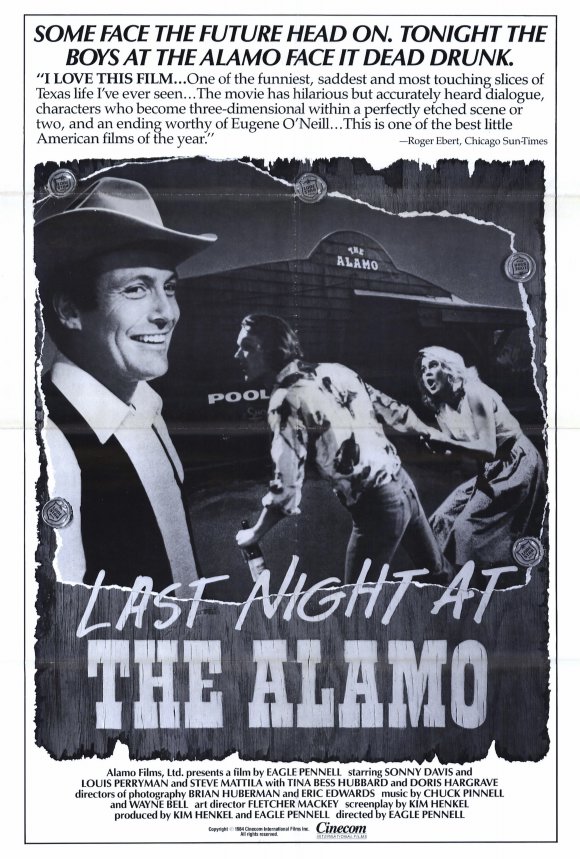 A contemporary drama set in 1980s Houston, Texas.
The Alamo is a local bar on the east side of town — soon to be demolished.  A group of rednecks take their last stand, with a good long drink.
Behind the scenes:
"The building where we filmed it is still there — not far from the Maxwell House coffee factory near the East End of Houston." –B.H.
Directed by Eagle Pennel
Written by Kim Henkel
Cinematography by Brian Huberman
Screenings:
New York Film Festival
Special Jury Prize, USA Film Festival (Sundance)
Telluride,
Berlin,
Edinburgh and many other international film festivals.