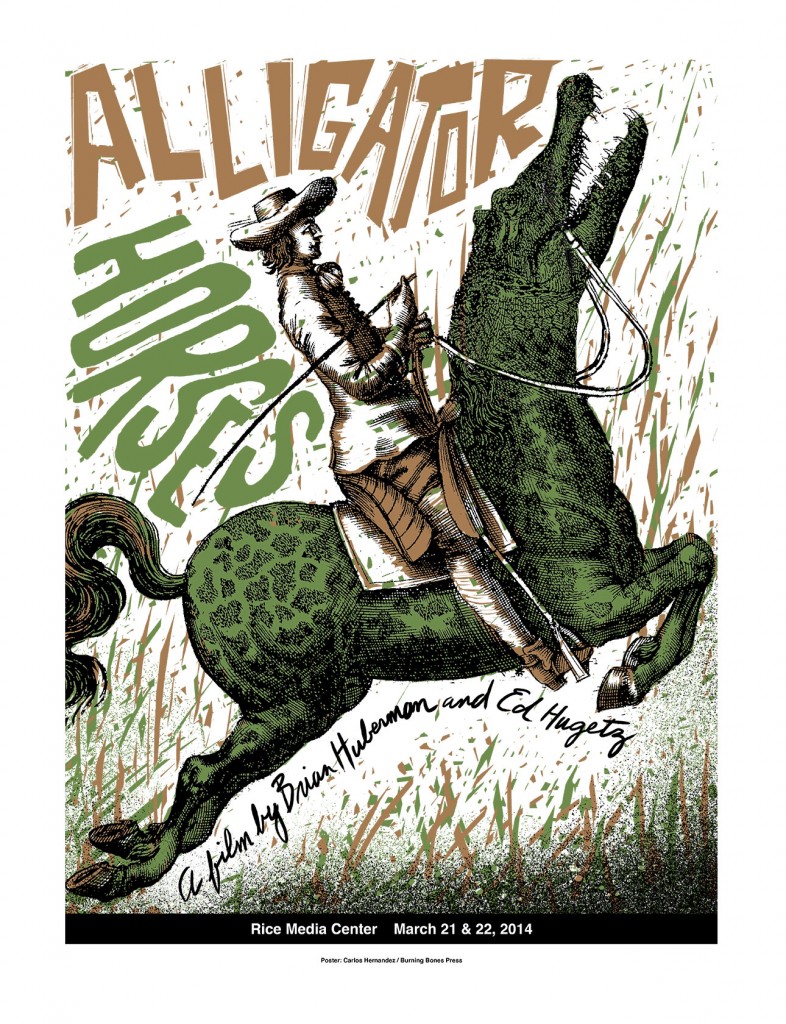 A film nearly 15 years in the making, Alligator-Horses is an epic documentary film about 1830s America and the lesser known events from the period that continue to influence our national identity today.
Don't miss the premiere which, in addition to a film screening, features a public discussion with the filmmakers, Brian Huberman and Ed Hugetz, and interviewees from the film: author David Shields and scholar Carroll Smith-Rosenberg.
Film poster designed by Carlos Hernandez 
Film screening & reception: 6:00 p.m., March 21, 2014 @ Rice Media Center
Conference: 9:00 a.m. – 4:00 p.m., March 22, 2014 (same location)
All events are free and open to the public.