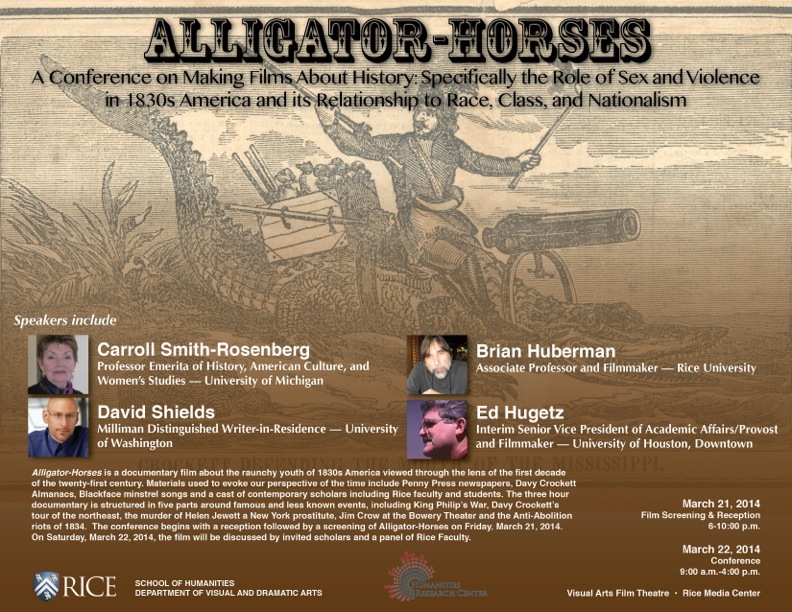 Join us for the premiere of Alligator-Horses at Rice Media Center on Friday, March 21, 2014 (6-10pm). The film screening will be followed by a reception. And on Saturday, March 22 (9am-4pm), invited scholars and members of Rice faculty will discuss the film.
Alligator-Horses is a documentary about the so-called raunchy youth of 1830s America viewed through the lens of the first decade of the twenty-first century. Materials used to evoke our perspective of the time period include Penny Press newspapers, Davy Crockett Almanacs, Blackface minstrel songs and a cast of contemporary scholars including Rice Faculty and students. The three-hour documentary is structured around famous and lesser-known events, including King Phillip's War, Davy Crockett's tour of the northeast, the murder of New York prostitute Helen Jewett, Jim Crow at the Bowery Theater and the Anti-Abolition riots of 1834.
If you are interested in attending the film screening and conference, please RSVP via our contact form.