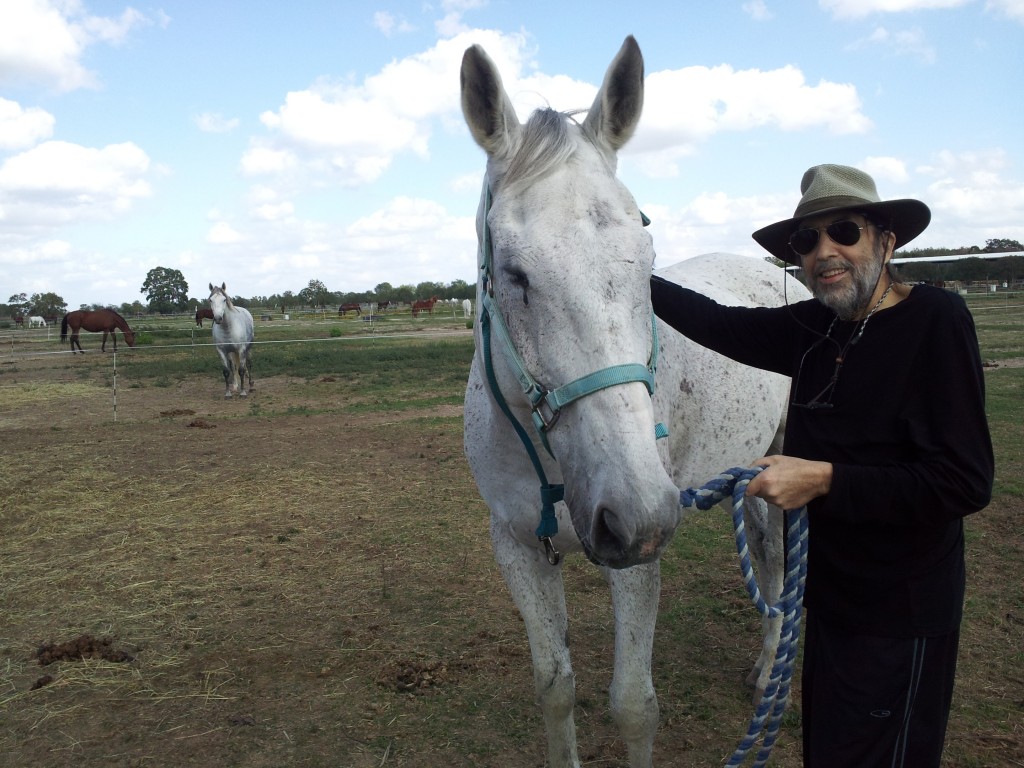 Having successfully negotiated a few major life transitions recently (not least of which include his talented webmaster/youngest daughter getting married!), Brian is back to work and teaching at Rice University for the Spring 2012 semester. He is also warming up to the idea of reuniting with his friend Pilgrim (above) and taking riding lessons again.
Thanks to all the friends and allies out there who showed their support in the last year.
See you in the arena.